Here few screenshot of your future website
Click to see our microwebsite example online (Note: you can buy it at 1,000 THB)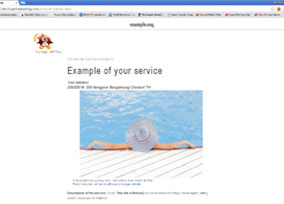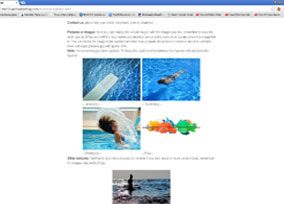 About the prices of the above microsite, microwebsite, one page website, home page or whatever name you want to use for this website, as it is, is only
1,000 THB
(including one domain .com, fast hosting and support). The customer will provide the contents with the limited CMS or by email to info@webdee-seoservice.com. Yes, if you don't want to be busy learning how to use the minimal CMS we can do it for you, the first time, inserting what you want by sending us an email. It will be responsive and fast. Can add many pictures and text.
Including in the microsite offer:
One domain .com
Minimal CMS
2 email @yourdomain.com that you can link with your existing Hotmail, Gmail...
50MB of space available
Free also the form to receive email directly from the site (on request. In case we suggest you to buy also SSL)
If you need more features or expand the website in the future can be done. From Adding an SSL till adding more pages and a menu'. These extra will have a not expensive price. Write a note to us from our
contacts page
to get a personalized quotation.
If you want to discover more about the prices of other products of webdee-seoservice.com just check the
pricing page
.
If you need a more complex website
with many pages
visit the
fast website page
to see the price of other kind of web design.
How to update pictures and insert content
in the microsite. We use the hosting-international.com CMS system.
Yes you can customize it. If you have a small experience with any CMS or basic utilize of web site creation programs it will be easy and very intuitive and you don't even need to look at the following instructions. Anyway here the "how to customize my microsite" step by step with figures explanation:
Change the text and some color of the text
Replace the pictures
Apply your logo
How to customize your home page
with our WYSIWYG CMS:


With or without SSL log in with the home page credential you will receive (that are different from other password) in edit.hosting-international.com
The list of your editable pages will appear
Choose a page
Mousover till find areas with dashed border
Click and edit on will
When done click Save/Publish
Here you can find more details:
how to use the CMS

This offer is only 1,000 THB and you will be online. If you need something easy just buy this offer.